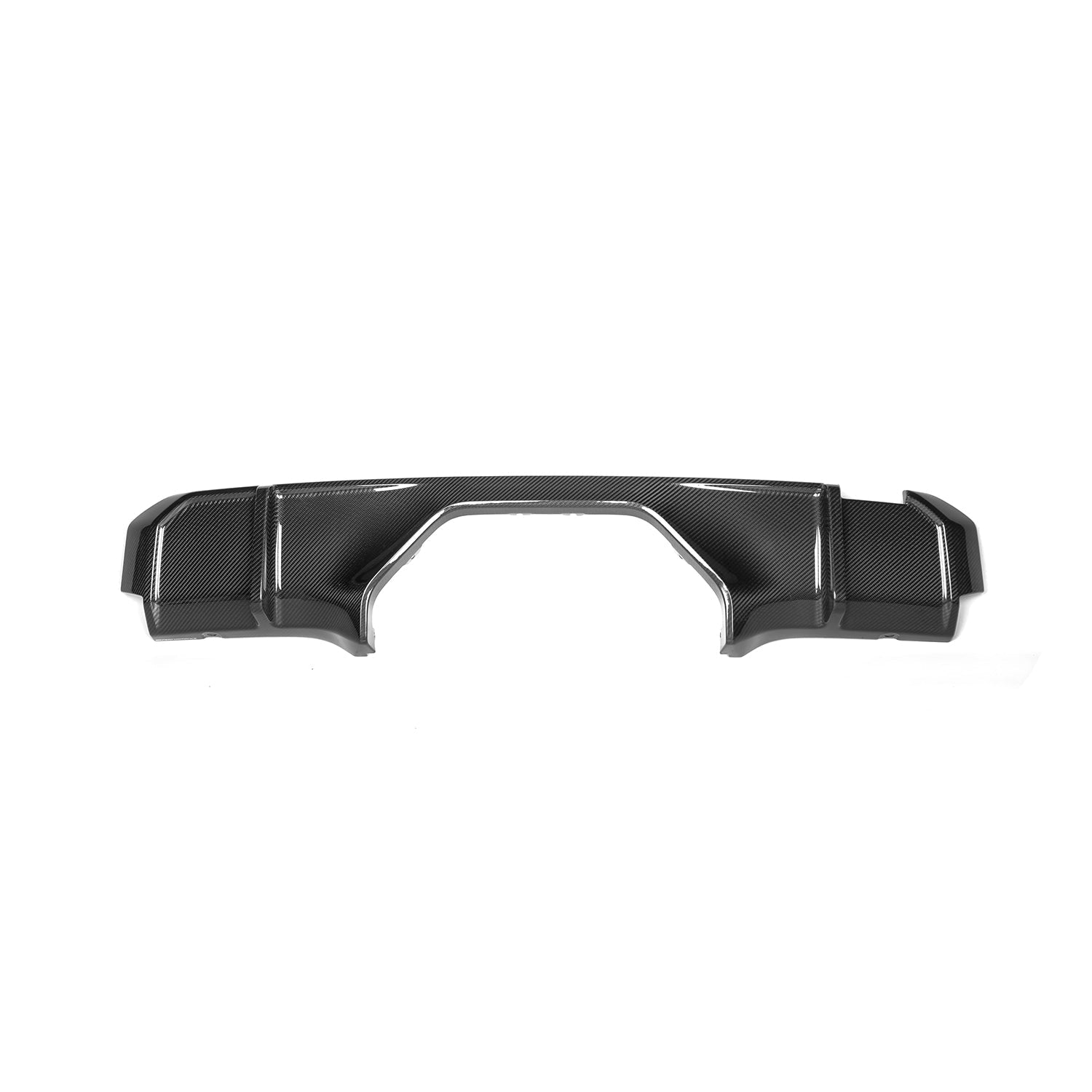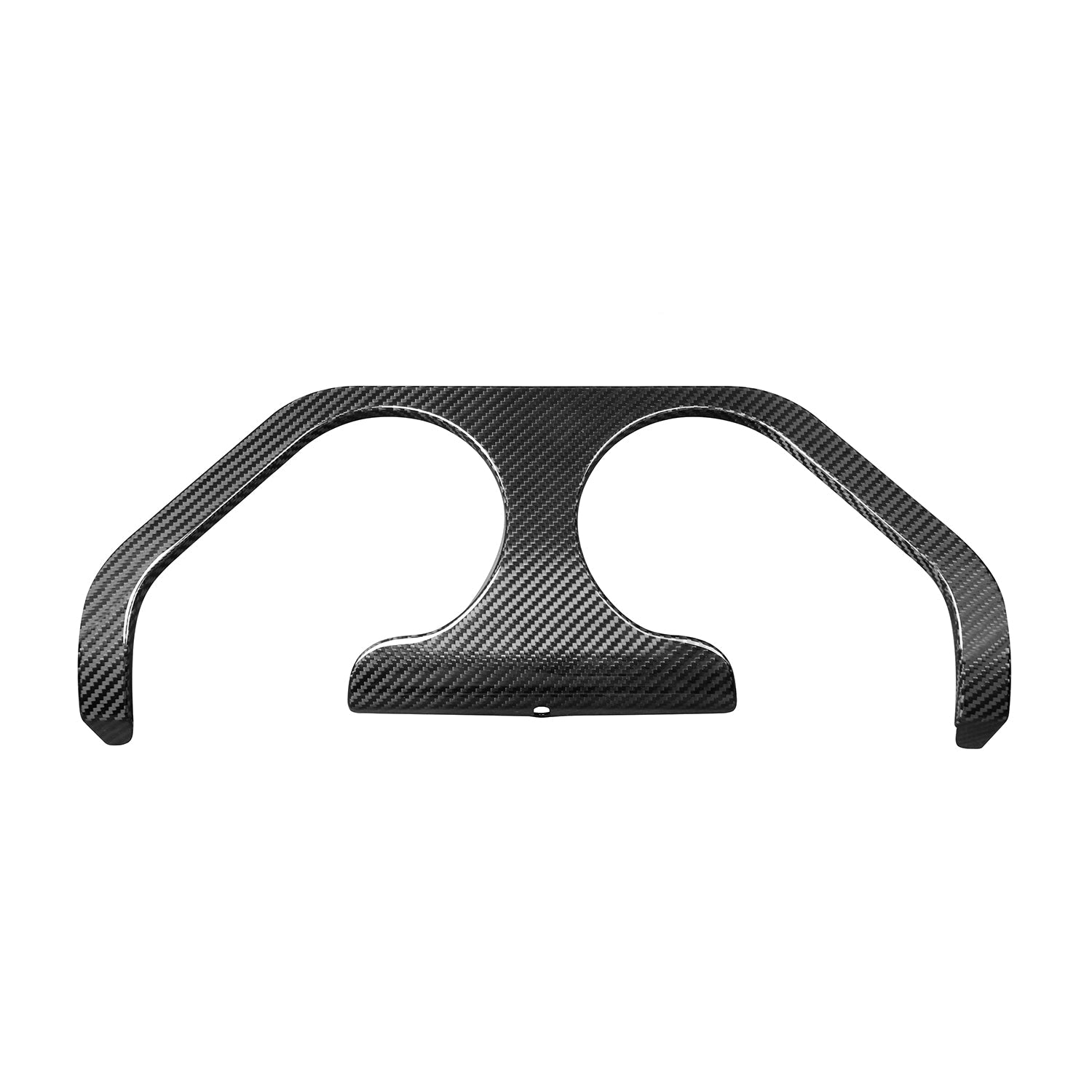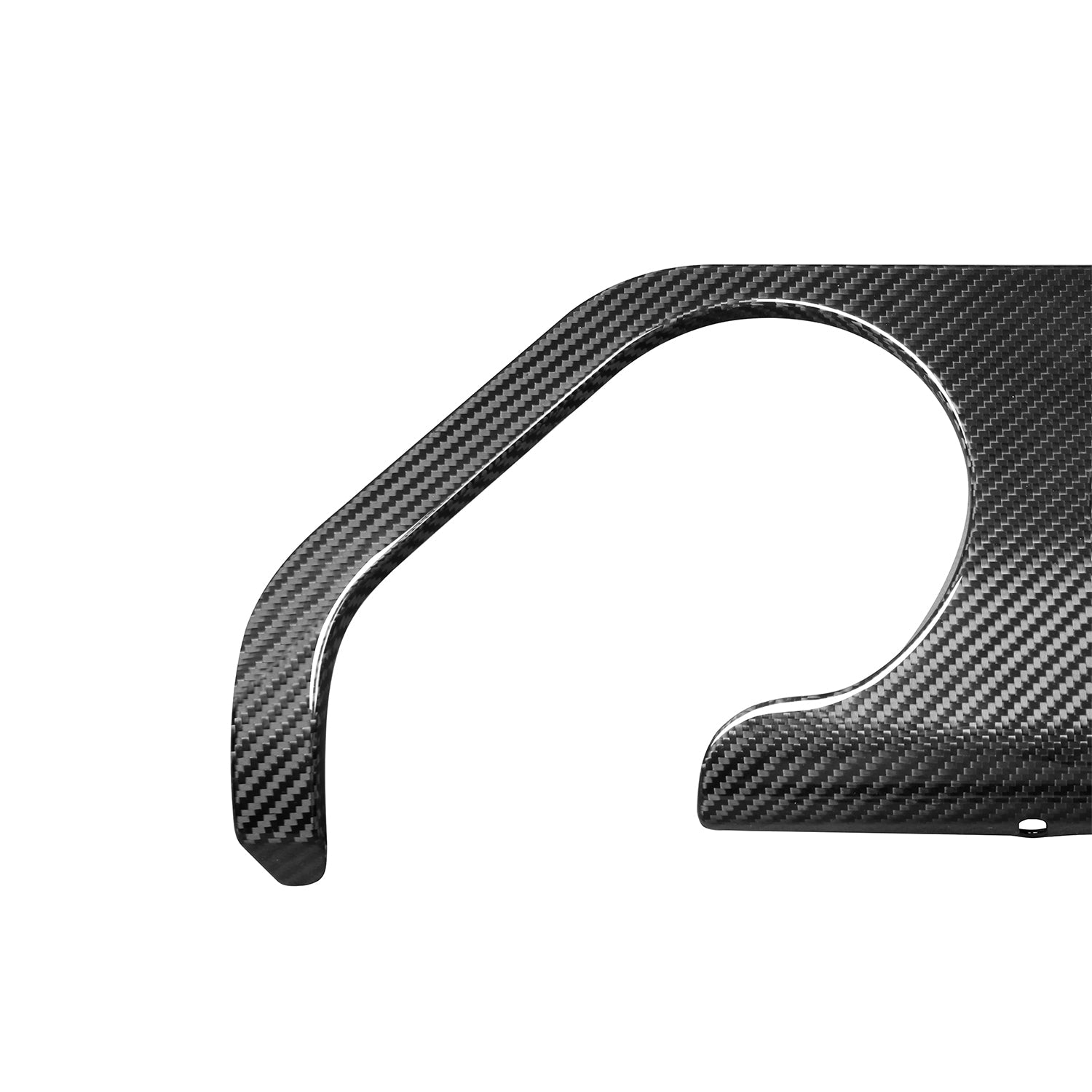 MHC+ M3/M4 V Style Centre Exit Rear Diffuser In Pre Preg Carbon Fibre (G80/G81/G82/G83)
⦿ In stock, ready to ship.
► Free UK Delivery On Orders Over £99!
► Price Match Guarantee. Found a lower price? Get in touch
► Finance available with Klarna! Learn more
MHC+ G80 M3 G82 M4 V Style Rear Diffuser In Pre Preg Carbon Fibre features a really unique design that pairs with BMW's central-exit M Performance Exhaust upgrade. This rear diffuser offers owners a chance to do this upgrade post-production at a much more affordable price than buying genuine BMW item. However, with MHC+, you are not compromising on quality despite the lower price tag. With its pure pre-preg carbon fibre construction and OEM BMW carbon weave, the MHC+ V Style diffuser matches and potentially exceeds BMW quality - backed by the MHC+ 3-year warranty and fitment guarantee.
Included with the MHC+ V Style Rear Diffuser is a carbon exhaust tip surround that clips into the diffuser. It's also important to note the MHC+ V Style Rear Diffuser requires an M Performance or aftermarket exhaust that has centre quad exhausts. 
Why choose pre-preg carbon fibre?
Unlike normal carbon fibre, pre-preg carbon is reinforced for increased strength and durability. It can also be an astonishing 70% lighter than other carbon options, ideal for weight-saving. Quality-wise, pre-preg carbon is far more consistent meaning the chance of imperfections is dramatically reduced. The manufacturing process eliminates undesirable air bubbles and results in a perfect, sleek, smooth & high gloss finish, making the ultimate part to complement your vehicle. 
When you buy pre-preg, you are investing in a higher quality, longer-lasting part that will outlast other forms of carbon fibre and potentially save you money in the long term.
PRODUCT SPECIFICATION
- 100% pure pre-preg carbon fibre construction
- OEM-style weave
- High gloss finish
- V-style design
- Fitment guarantee
- Includes all necessary hardware
- 3 Year warranty
COMPATIBILITY
- BMW G80 M3 Saloon (2021+)
- BMW G80 M3 Competition Saloon (2021+)
- BMW G81 M3 Touring (2023+)
- BMW G81 M3 Competition Touring (2023+)
- BMW G82 M4 Coupe (2021+)
- BMW G82 M4 Competition Coupe (2021+)
- BMW G83 M4 Convertible (2021+)
- BMW G83 M4 Competition Convertible (2021+)
WHAT'S IN THE BOX?
- 1x MHC+ V-style rear diffuser
- 1x MHC+ exhaust surround
- All necessary hardware
We get a large number of custom orders and requests everyday, so as a result it is not always possible for us to keep every item in stock at all times in our warehouse. If you require the item urgently please contact our sales team here to check the stock before you make your purchase.
We totally understand if you're not certain a part will be compatible with your car, so we highly recommend contacting us here with your query. Our friendly sales team will then be in touch to confirm if this part is the correct part you are looking for.
All in stock products ship the same day if ordered before 2pm GMT
For out of stock items we will contact you with an estimated wait time if not otherwise specified above.
We offer worldwide shipping on all products. If upon receiving your product you wish to return; we offer a 30-day returns policy. For our in-depth returns information please follow the link. "R44 Returns Policy
All of our products come with a standard warranty of 1-3 years. This is dependant on the type of product however. For more details please see our warranty page here.