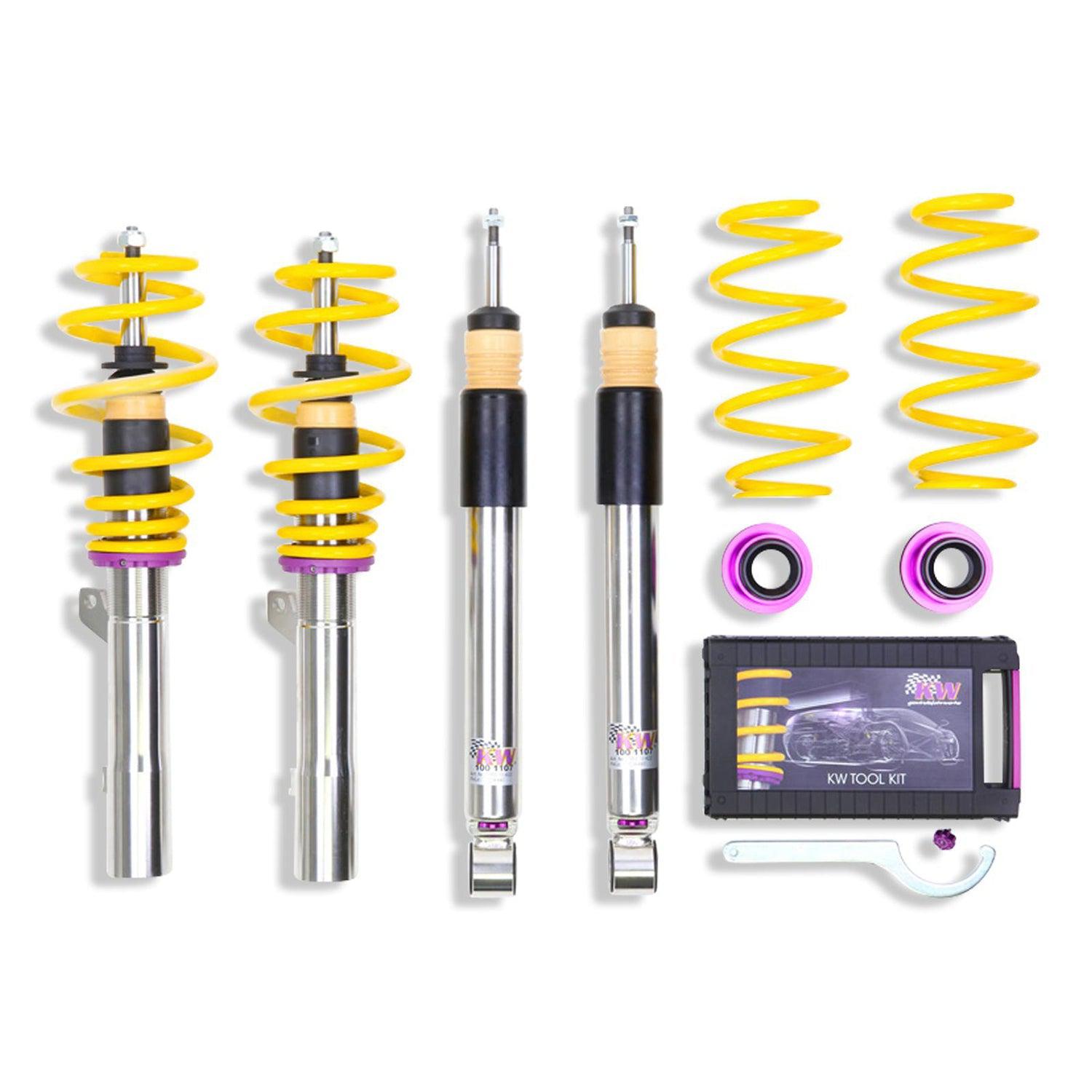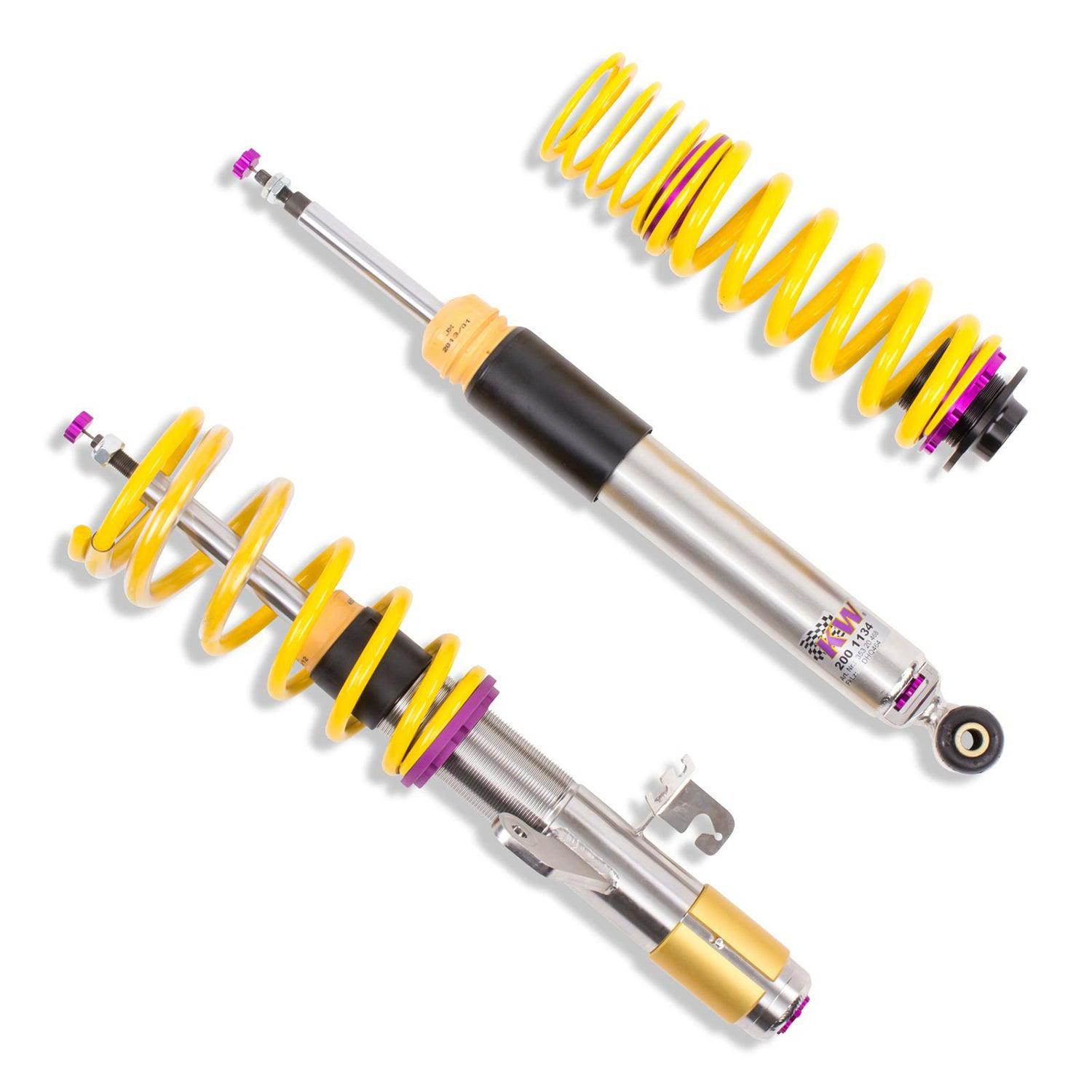 KW Audi A3/TT/TTS/TTRS V3 Coilover Kit With EDC Deactivation
⦿ Available for pre-order.
► Free UK Delivery On Orders Over £99!
► Price Match Guarantee. Found a lower price? Get in touch
► Finance available with Klarna! Learn more
The KW Suspension V3 Coilover Kit for the Audi A3/TT/TTS/TTRS is a state of the art 2-way adjustable fast-road coilover kit, designed to transform the driving dynamics of your Audi.

With fully adjustable damping, KW's V3 coilover kit can be tailored specifically to your unique driving style and preferences.
KW's exclusive patented system has dual level valves that allow for adjustment of the rebound dampening for road comfort, as well as the compression dampening that controls the driving dynamics. This allows the KW's damper to handle a wide range of driving situations with stability and composure. The stainless steel body gives the best possible corrosion resistance; a huge advantage in climates where road salt is used. With proper maintenance they avoid the seizing problems that affect inferior coilover kits. KW manufacture their own springs, which means you're buying a complete package. Springs are powder coated for corrosion resistance.
Please note: This product comes with deactivation kit for electronic dampers.
We get a large number of custom orders and requests everyday, so as a result it is not always possible for us to keep every item in stock at all times in our warehouse. If you require the item urgently please contact our sales team here to check the stock before you make your purchase.
We totally understand if you're not certain a part will be compatible with your car, so we highly recommend contacting us here with your query. Our friendly sales team will then be in touch to confirm if this part is the correct part you are looking for.
- Made from high quality stainless steel
- Adjustable rebound damping with 16 exact clicks
- Adjustable compression damping with 12 exact clicks
- Individual, continuous lowering
- Tested adjustment range
- Corrosion resistant
- Audi 8P A3 Sportback (2003-2012)
- Audi 8J TT Coupe/Convertible (2007-2014)
- Audi 8J TTS Coupe/Convertible (2007-2014)
- Audi 8J TTRS Coupe/Convertible (2007-2014)
- Full KW Suspension V3 2-Way Adjustable Coilover Kit
- Deactivation kit for electronic damper control (EDC) system
- KW tool kit

All in stock products ship the same day if ordered before 2pm GMT
For out of stock items we will contact you with an estimated wait time if not otherwise specified above.
We offer worldwide shipping on all products. If upon receiving your product you wish to return; we offer a 30-day returns policy. For our in-depth returns information please follow the link. "R44 Returns Policy
All of our products come with a standard warranty of 1-3 years. This is dependant on the type of product however. For more details please see our warranty page here.