AUTOMOTIVE PERFECTION REDEFINED
WELCOME TO R44 PERFORMANCE
We are a leading retailer in aftermarket modifications & carbon parts development. Based in London with renowned quality assurance, wrapping & PPF service, and fitment workshop, you'll see that perfect is our only standard.
WHAT WE ARE UP TO
R44 CENTRAL
Here are our top 5 best gloss black styling modifications for the BMW F20 & F21 1 Series. All parts are under £200!
BMW S55 engine reliability & common problems. *Includes the dreaded crank hub failure & how to fix it.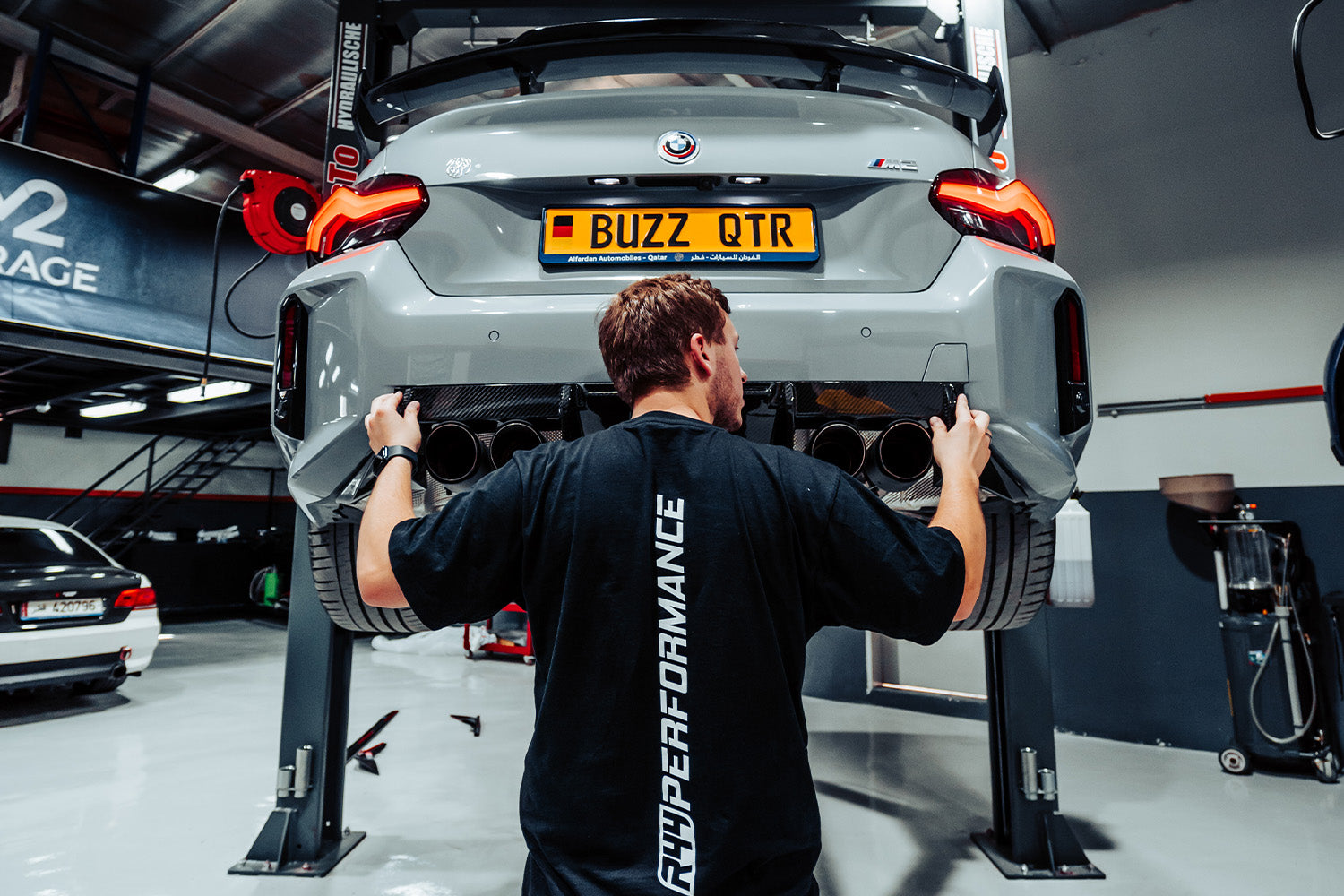 Here are the top 5 best first modifications for the 2023+ BMW G87 M2!
ABOUT
Luxury Automotive Specialists
Leaders in aftermarket & carbon composite parts development for a variety of vehicles. We pride ourselves in our selection of premium styling and performance parts for a huge range of cars as well as a fantastic range of detailing products from renowned brands. With in-house quality assurance, wrapping and PPF service, fitment workshop at our London HQ, , perfect is our only standard.
Everyone I spoke to at R44 were very helpful and answered all my questions. Diffuser fitment was perfect and looks great.
The best front splitter for the G80/G82 platform hands down! Thank you R44 Performance!
Your products and customer service are both on point. Thanks again.
Great product, fits so well and make the car look even more aggressive. Delivery was fast and a very professional company. I have just bought some spacers as well